Edmik provides multiple options for cost-effective precision machining with state-of-the-art waterjet cutting. This innovative method produces a finished product in a fraction of the time – compared to other conventional processes.
Waterjets use a water/abrasive mixture to cut through most metals, ceramic and plastic with exceptional efficiency. Our updated standard equipment can be used as a single process or to pre-machine parts destined for tighter tolerances.
Our Omax waterjets allow us to more precisely direct the abrasive flow to achieve tolerances that rival those of other advanced processes. In fact, in some cases, waterjets can be an economical alternative to Wire EDM.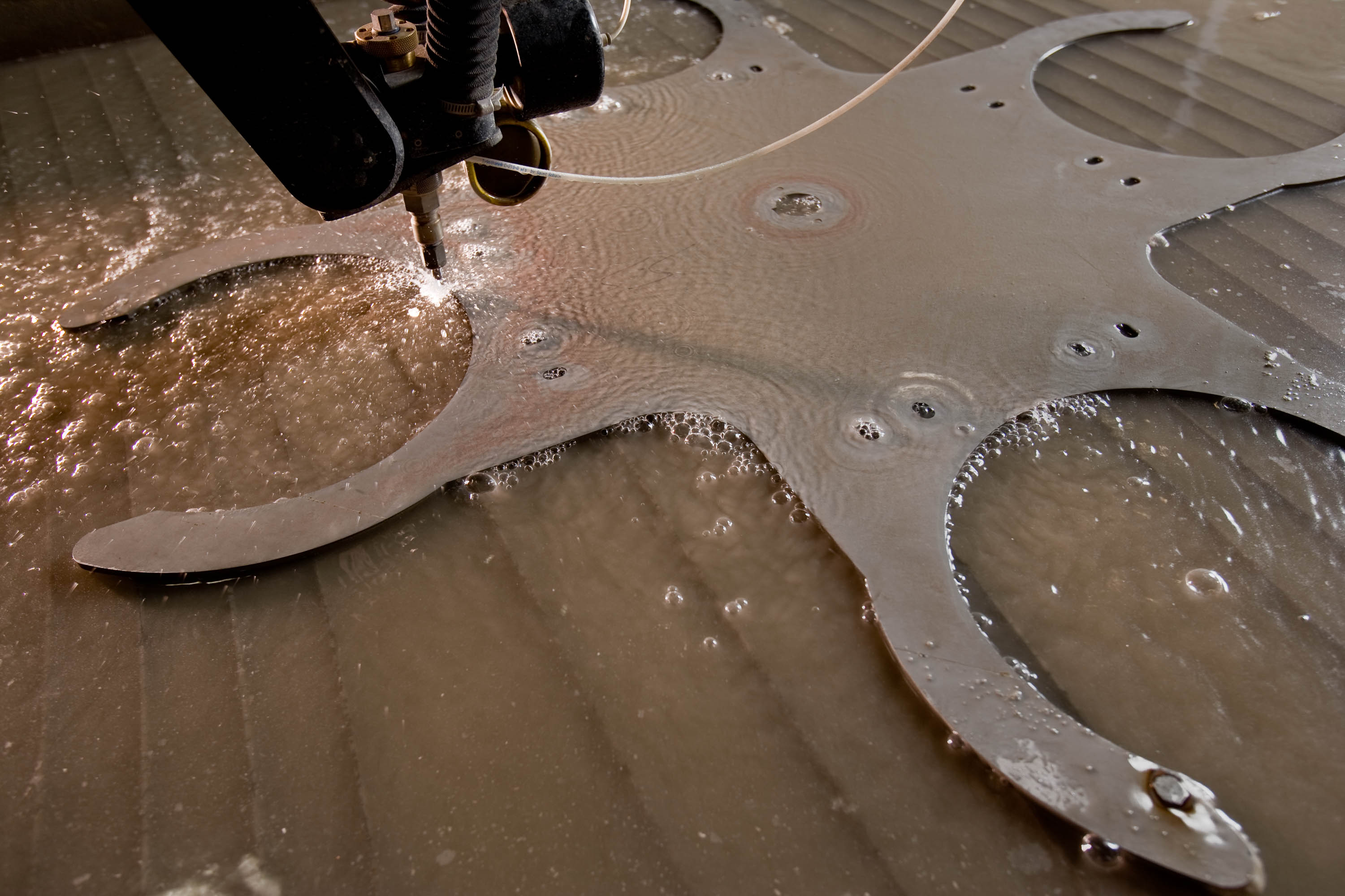 Edmik's expertise with waterjet cutting is illustrated by Edmik's development of a refinement of the waterjet process. Waterjets are used extensively to machine simple contours as well as more complex parts. Next, many parts require secondary machining to remove excess metal pieces.